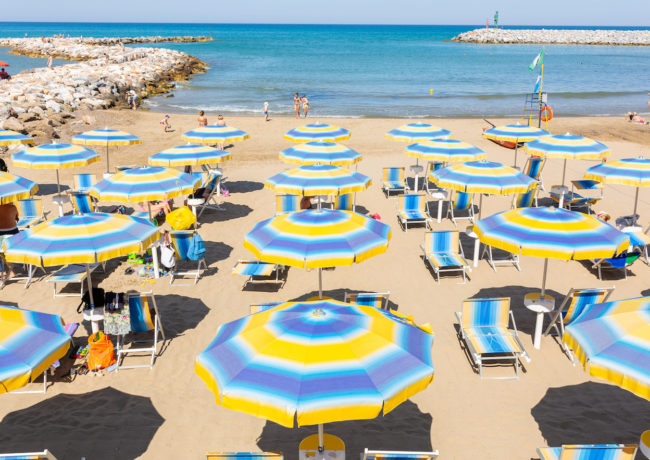 In the Centre of San Vincenzo
THE BEACH AT HOTEL Ciritorno
Going to the beach is truly a short stroll. From the hotel, you can reach our beach in 5 minutes, and during the short walk you will also find small shops that can help you make the most of your day at the beach (newsstands, grocery stores, bakeries etc.)
The space on the beach, one for every room, is composed of 1 beach umbrella, 1 lounge chair and 1 deck chair.
If you want to replace or add an additional lounge or chair, you can do on request for a small fee, subject to availability.
There are no bathrooms or changing rooms on our beach, but its central location makes it easy to reach public establishments of all types within minutes. To rinse off, you can use a coin-operated shower.
In addition, due to a municipal ordinance, animals can not access the beach, even if small.
Our beach umbrellas are set up in a little gulf, sheltered by the entrance gate of the Harbor (north) and a "reef" created on the south to protect the beach from possible storm surges. For this reason, our location is particularly fortunate as it is more secure than others in bad weather.
The sandy beach, gently sloping towards the sea, makes it easy for children to get into the water.
The beach is available from June 1 to September 16 from 9:00 a.m. to 7:00 p.m. After hours, it cannot be accessed due to normal cleaning practices.
We take care of our beach personally, without relying on outside contractors. We take your visit to heart and in this way we try to ensure the same hospitality both indoors as well as outside the hotel.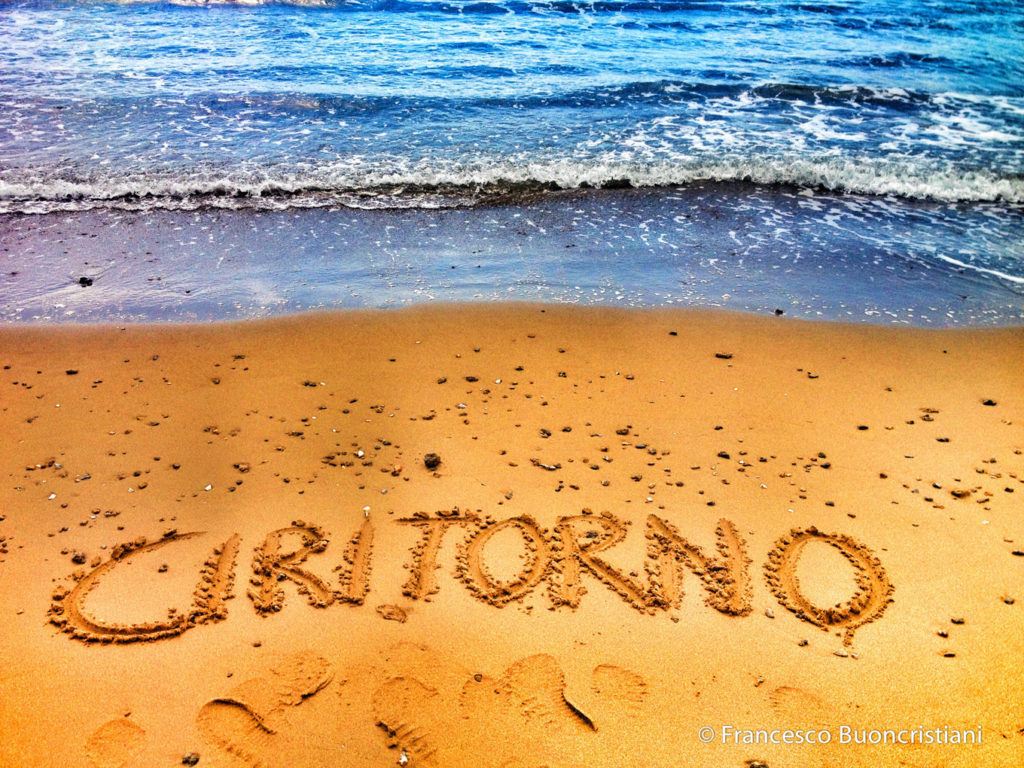 To ensure beach service, we decided not to rely on a facility. The beach is managed, maintained and supervised by Simone, under Piero's supervision.
We gave this decision a great deal of thought, understanding that dealing directly with all our services and locations, both indoors and outdoors, takes time and dedication and brings higher costs than the choice of outsourcing the service.
However, this guarantees timely attention to the guest, greater and faster communication between departments and a way to accommodate customers in all our environments.
Thanks to this choice, we offer you:
umbrellas more widely spaced than in the current regulations, which ensure more privacy and quiet
more careful and meticulous beach cleaning
the possibility of changing to an umbrella other than that assigned, in case of specific requirements.
Simone, our beach assistant, can advise you on how to best spend your seaside holiday.