It is a face, a smile, a greeting ...much more than a hotel.
HOTEL CIRITORNO
We are located in the most central area of San Vincenzo, convenient for a business trip or for your vacation close to the beach and city center.
Come and visit us.
The rooms are furnished simply; they are practical and functional for your stay, each in a different style.
All the rooms on the first and second floor have air conditioning; those on the first floor also offer a terrace, perfect if you want to relax, and also a great place to have a quick lunch undisturbed.
Remember that our on-site cafe can prepare sandwiches and cold dishes on request; you can order them in the morning at breakfast. Nearby restaurants also offer take-out service.
The parking in front of the hotel, on the street, is unrestricted; you can park your car on the day of arrival without having to pay anything or display a parking pass.
ENJOY YOUR VACATION, WITH NO SCHEDULE, WITHOUT WORRIES, IN A UNIQUE CONTEXT JUST FOR YOU.
YOU KNOW YOU'RE IN THE RIGHT PLACE …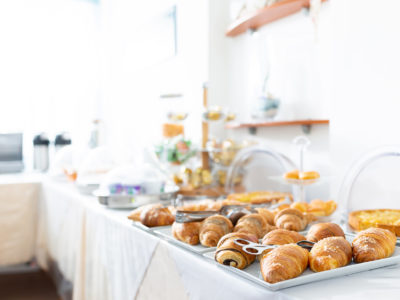 …if, for breakfast, served in summer under our inner garden's pergola, you prefer selected ingredients and local products that are good for your body without sacrificing flavor.
…if you are curious. History buffs and nature fans will be happy to know that we are associated with the park companies of the Val di Cornia; this collaboration allows us to offer interesting discounts on entry fees and admission to events organized within the parks (approximately 10 Km. from our hotel).
…if you want to unplug without a second thought. You will reach our private beach in a 5-minute walk, just enough time to decide whether to dive into sea or stretch out on a sun bed. If you book directly on the website or by calling us, the beach spot is a gift to you.
..if you want a vacation without having to wait "in line".
No stress in choosing and making reservations at restaurants! We are associated with 3 places where you can go to eat, all very close to us and with various types of offerings, with discounts on a la carte meals and convenient fixed menus.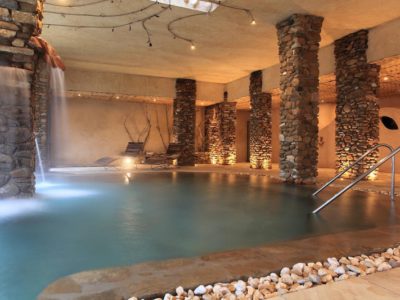 …if your "boss" won't give you a vacation and you want to escape the city. Take the weekend off; it just takes a little time to recharge your batteries. Enjoy our arrangements with the most exclusive thermal centers of the Tuscan coast. These packages are "a must" and are available year-round and also for stays of a single night
…if you want to stay updated on events and receive advice from those who experience San Vincenzo daily, sign up for our newsletter. You will find all the information necessary to organize the best vacation for you, with access to the event calendar and tips on shops and traditional boutiques offering high quality local crafts.